In Japanese is here.
Jousuke Hamano's ideal of "family photography," which involves "wedding photography," and his relationship with clients, will be introduced here with the help of an actual client.
He became independent not only in order to take a head-on approach to family portraits in the middle of the disaster area where many memories were lost in the wake of the Great East Japan Earthquake, but also to realize an ideal photography service that was impossible for existing photo studios and wedding photographers.
It may be somewhat overstated, but it may be paraphrased as a restructuring of the so-called traditional Japanese photo studio business.
Note that the following wedding was photographed when I was based in Sendai City, and the subsequent family photos are the story after I moved to Koka City, Shiga Pref.
Marriage, the beginning of a new family
In July 2014, we received an inquiry via the web from a bride and groom in Tokyo at the time about photographing their wedding (in September of the same year) in Sendai.
We exchanged e-mails and had a Skype meeting about a week later, resulting in a face-to-face meeting in mid-August at a wedding hall in Sendai City.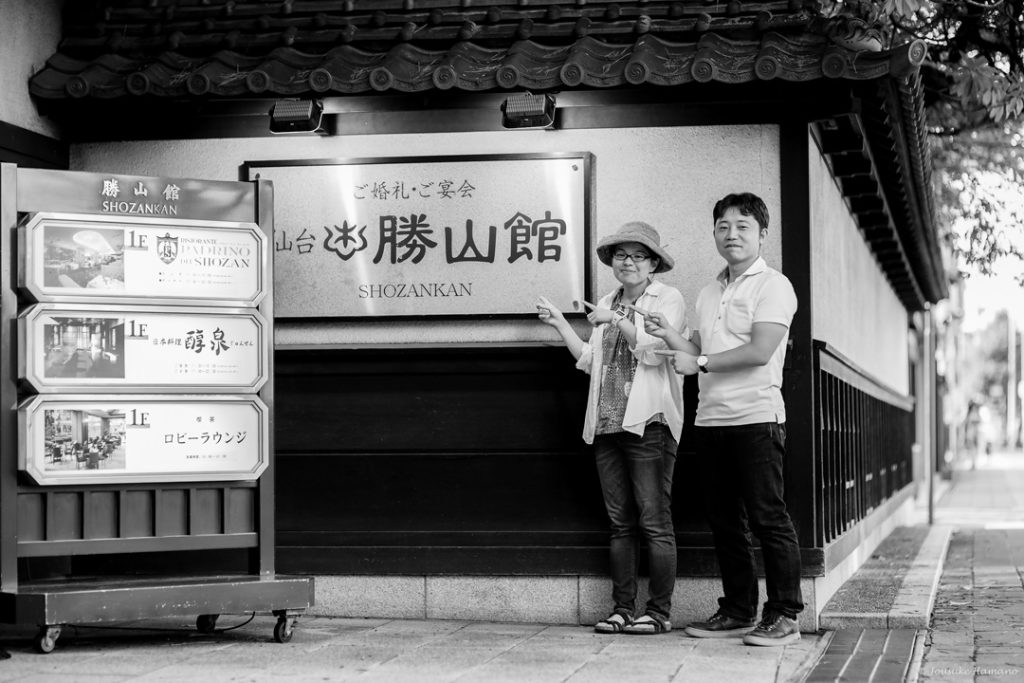 At the time of our in-person meeting, We always take an engagement photo. The purpose is to give you a real understanding of a professional photographer's shoot and my own personality.
As the result of our meeting, the bride's grandmother, who was unable to attend the wedding due to her physical condition, the couple wanted she watched her wedding photos. When we asked her grandmother's address, it was not too far away by car using the expressway.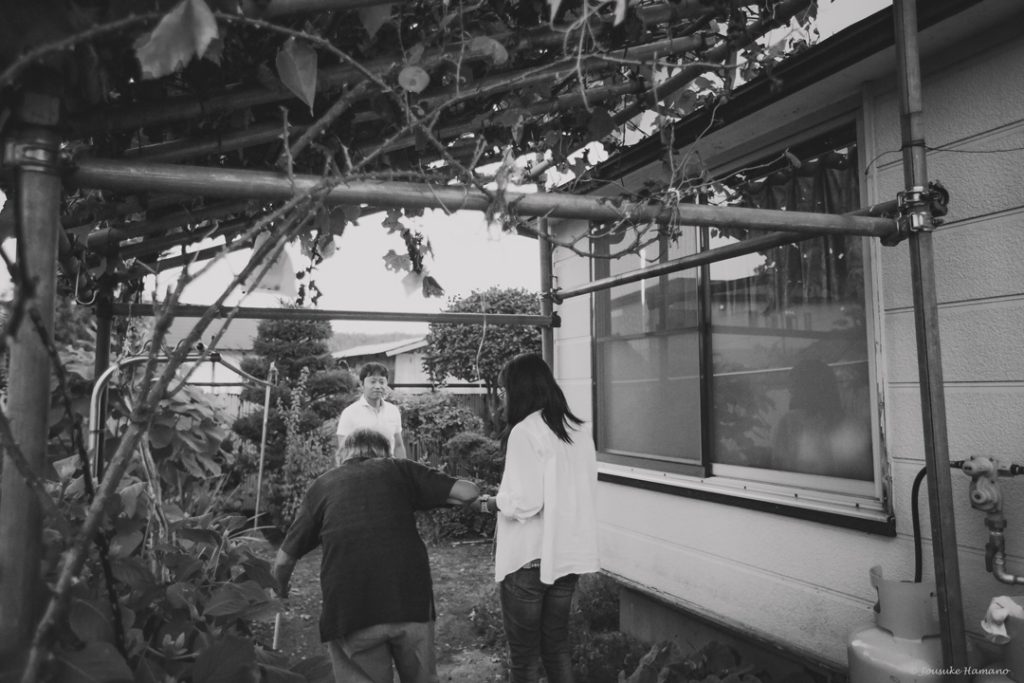 We received an order for albums from the couple, so we suggested that we visit their grandmother's home for a commemorative photo shoot with them, using a portion of the profits from the order as a source of funds, with only the travel fee being charged.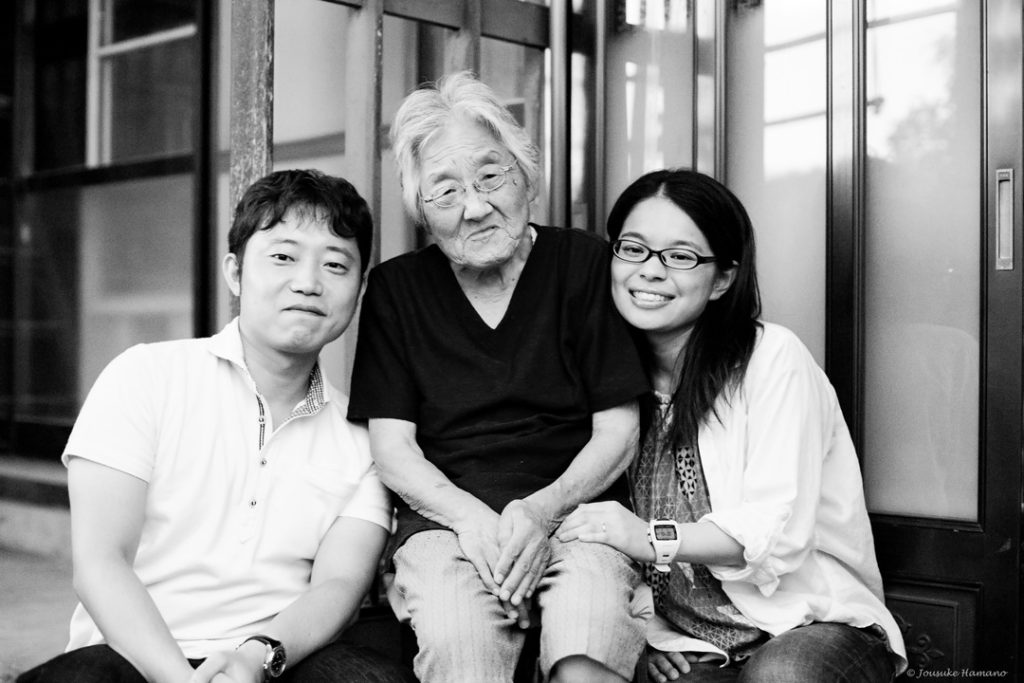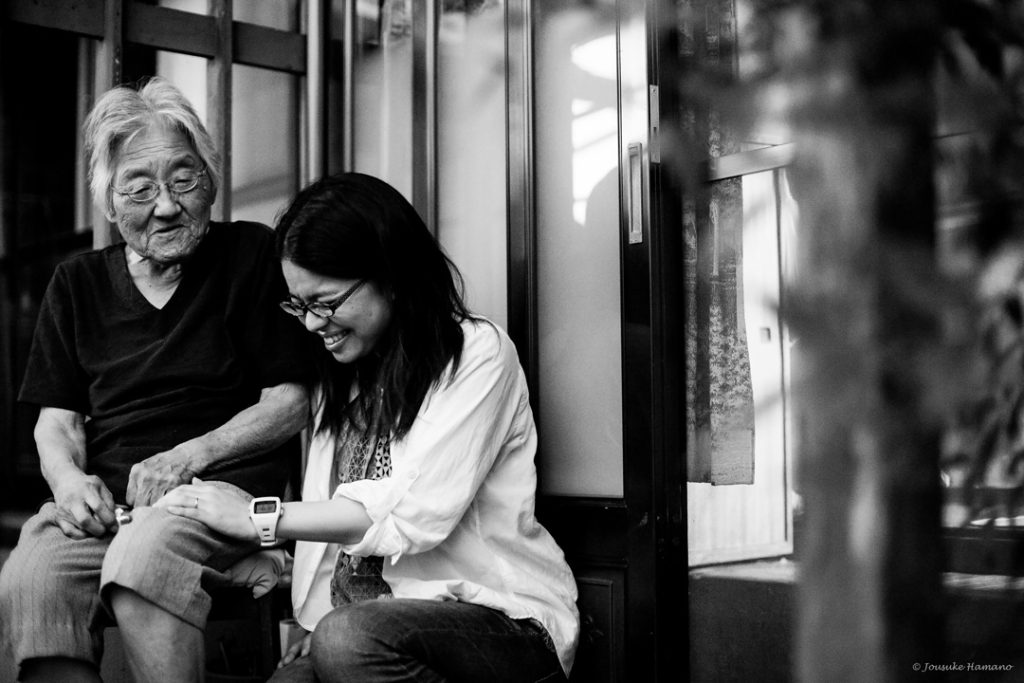 As a result, the couple as well as her grandmother were very pleased.
In general, it is difficult for photo services and photo studios provided by Japanese wedding halls to provide services that go one step beyond the customer's circumstances, because the wedding hall takes control of the entire service. Even if it is possible, it tends to be expensive due to margins to the wedding hall and other circumstances.
We believe it is important and ideal to provide these creative services to our clients so that they do not have to pay an opaque margin to the wedding hall.
We Capture as many decisive moments of the wedding day as possible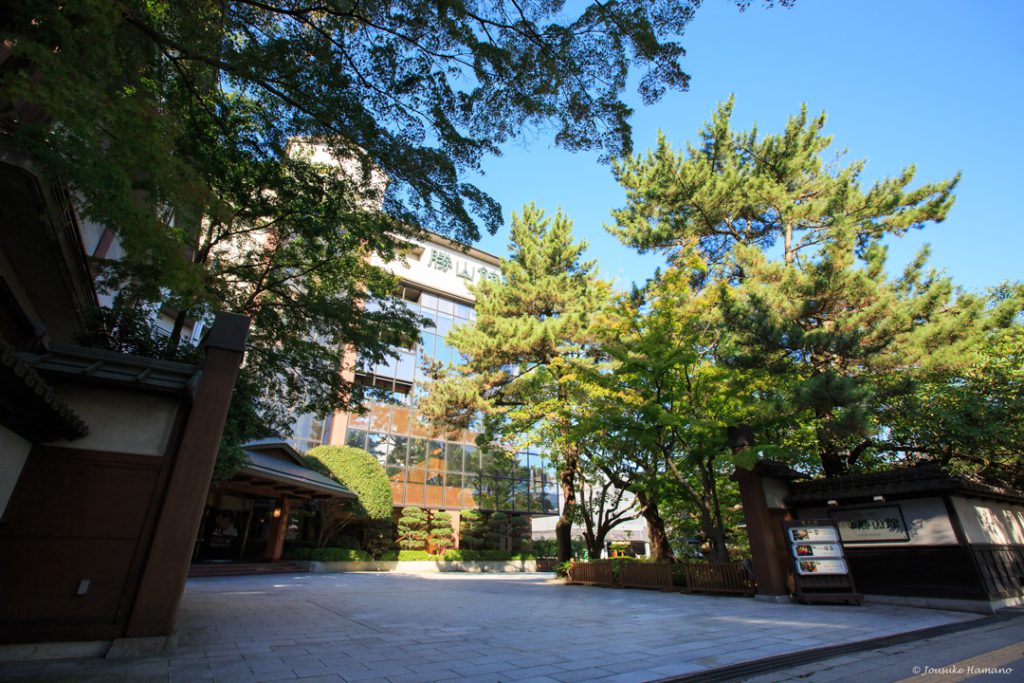 The shooting at the wedding venue usually starts with the makeup scene after the preparations are finished, but we will start the shooting before the couple arrives at the venue.
Your wedding has already begun. We want to capture as much of your wedding as possible. This is because there is drama even in the scenes where the couple does not appear.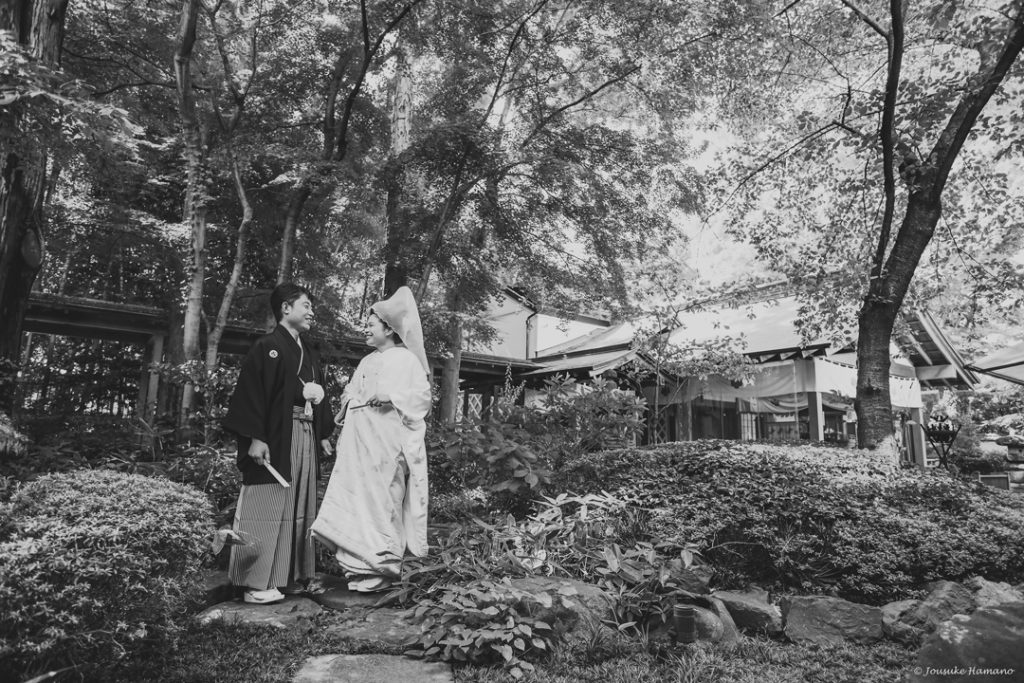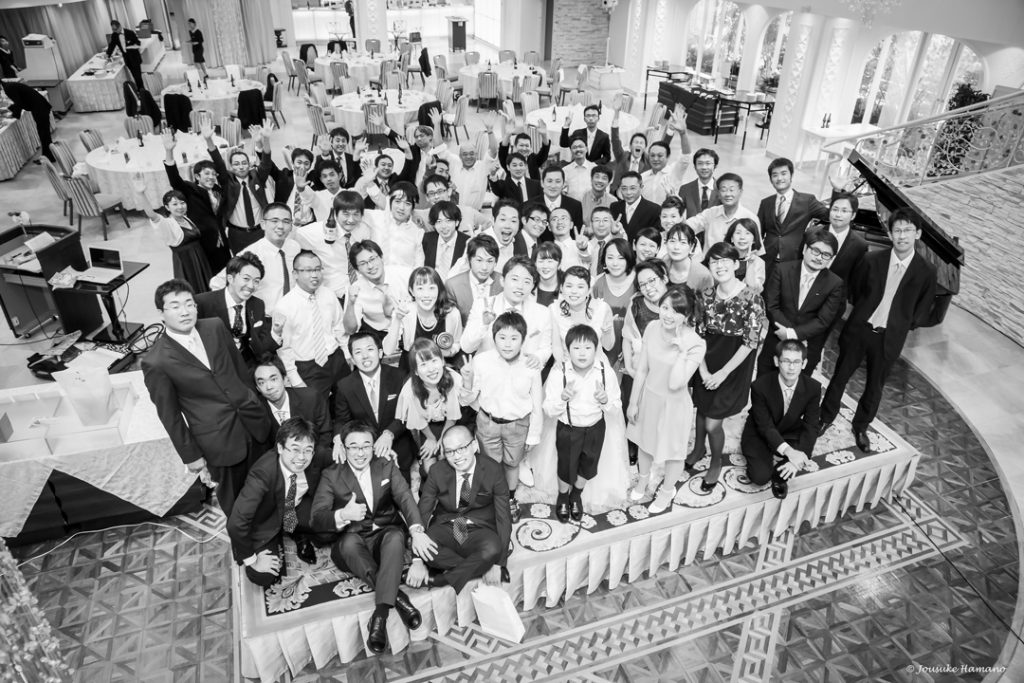 As a manager of a wedding photography studio and a photographer affiliated with a wedding venue, my motto is to communicate closely with the staff of the wedding venue to meet all of their requests. On this day, we photographed the 2nd party at the same wedding venue, too.
Reference: Points to consider when selecting a wedding venue
Snapshots with natural poses of the couple, which are often requested, and group photos of all members are especially important scenes to remember. When selecting a wedding venue, it is advisable to check whether photography is possible on the day of the wedding. Due to time or venue constraints, this may be omitted or not possible on the day of the wedding.
Incidentally, they ordered to the venue that called "katamono" formal portrait of the couple and a group photo of the relatives at the ceremony.
Please note that such formal photography requires special equipment such as a studio with a large strobe and a dais, which may be difficult to accommodate with snapshots.
We also feel that today's wedding halls tend to thoroughly exclude outside vendors from bringing in their own items, and tend to impose on their customers the ideal format (both in terms of cost and story) for the wedding hall (and the customers tend to perceive this as their own originality).
With this in mind, we have determined that wedding photography by existing wedding halls (including hotels and wedding production companies) does not meet our service standards, and we are currently refusing to allow them to do so.
The album for guarding the memories
The durability of photographs printed on materials became clear after the Great East Japan Earthquake and Tsunami disaster. In order to realize our philosophy of "protecting precious memories from all accidents and disasters," the most important points are the print and the album.
The most frightening thing in this digital age is data accidents caused by physical and electrical problems. Because everything can be lost in an instant………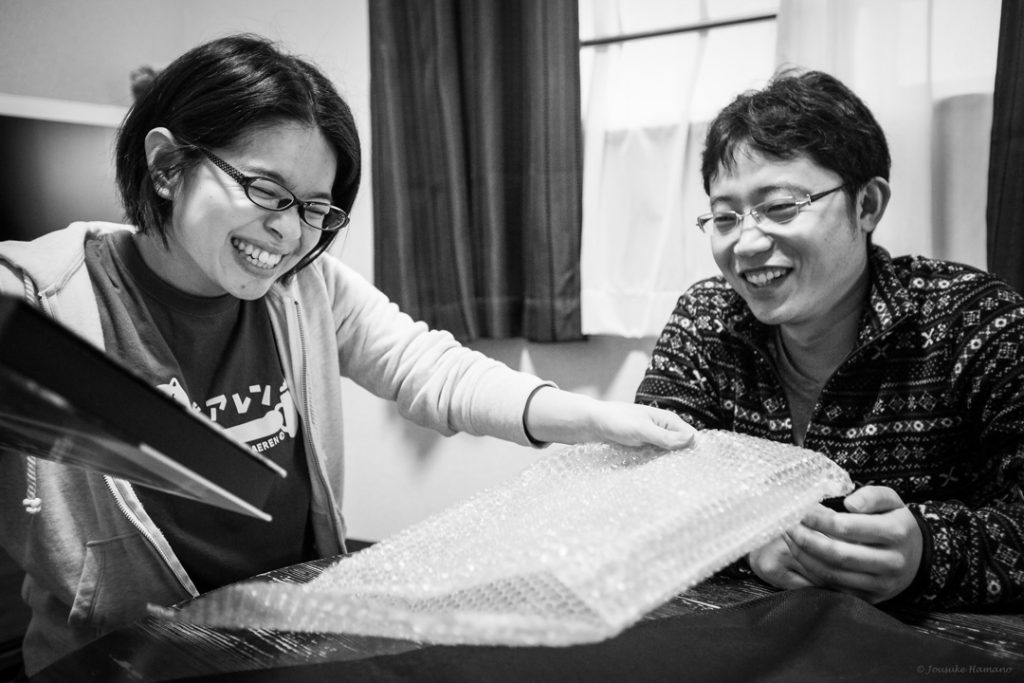 We were asked to create albums, and after taking our time to produce them, we completed it. ……… I happened to have the right timing in February 2016 to deliver them specialliy (by the way, at this point we had moved to Koka City, Shiga Pref. due to family circumstances).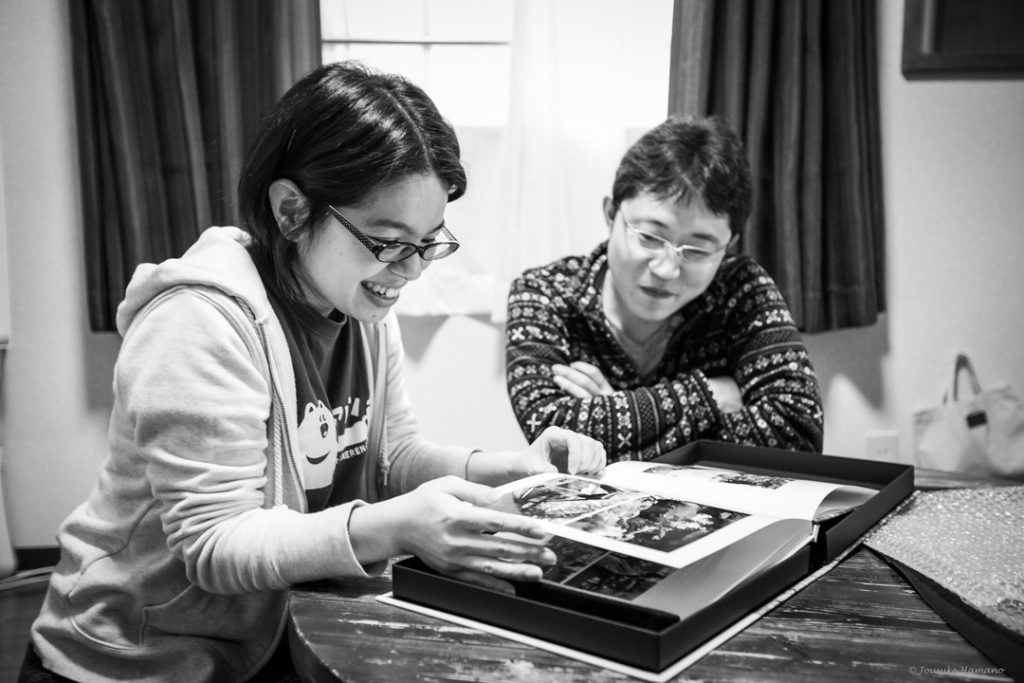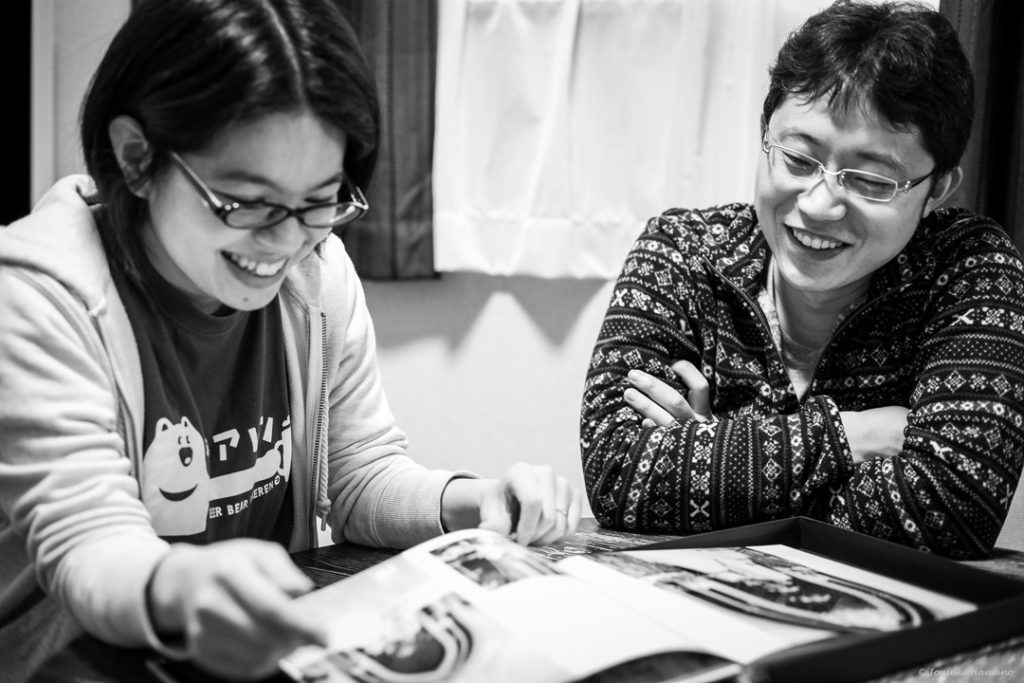 In our experience, many men have a pattern of being uncomfortable with photography. ……… However, since we communicate well and build a trusting relationship with them, they were able to enjoy the finished product very much.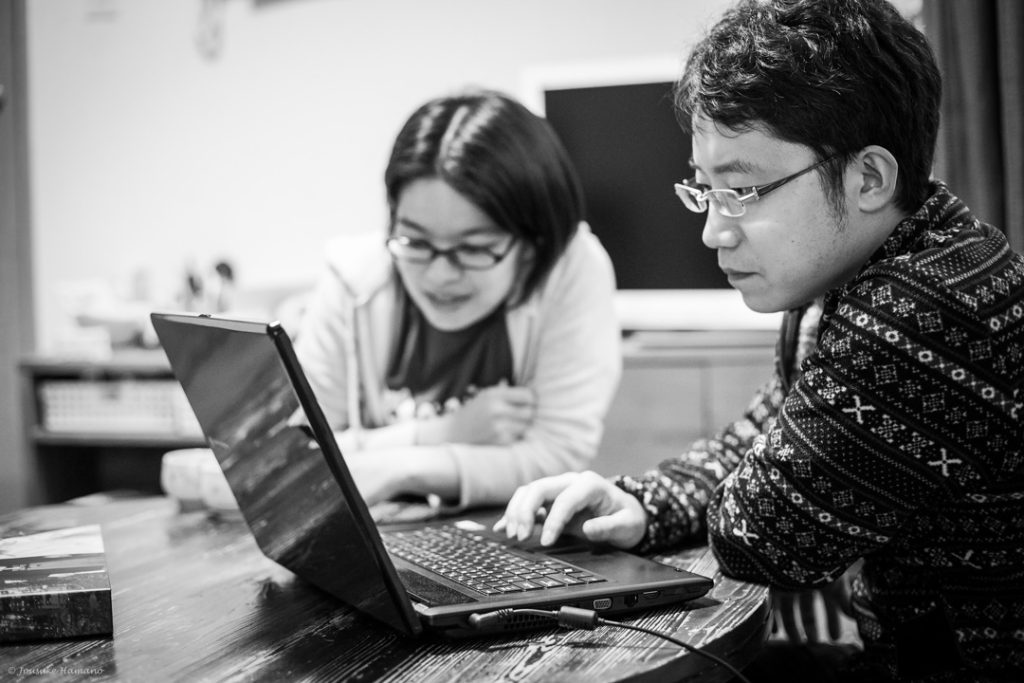 Naturally, we will also send you an unlimited number of photos taken for you to check out.
Currently, we use a combination of three methods: data delivery via web album, DVD-R package delivery (DVD-Rs may span multiple images), and USB memory stick delivery, depending on the volume of the shooting.
Recently, it has been observed that disc media such as CDs and DVDs will deteriorate and become unreadable in 20 to 30 years, so it is necessary for customers to take responsibility for your own data storage.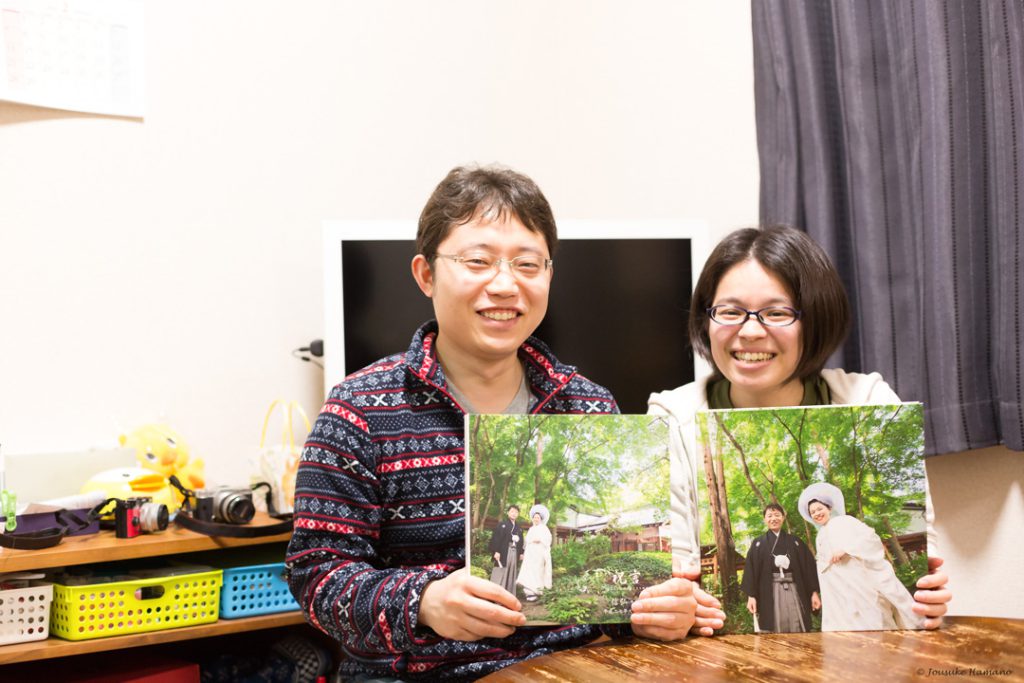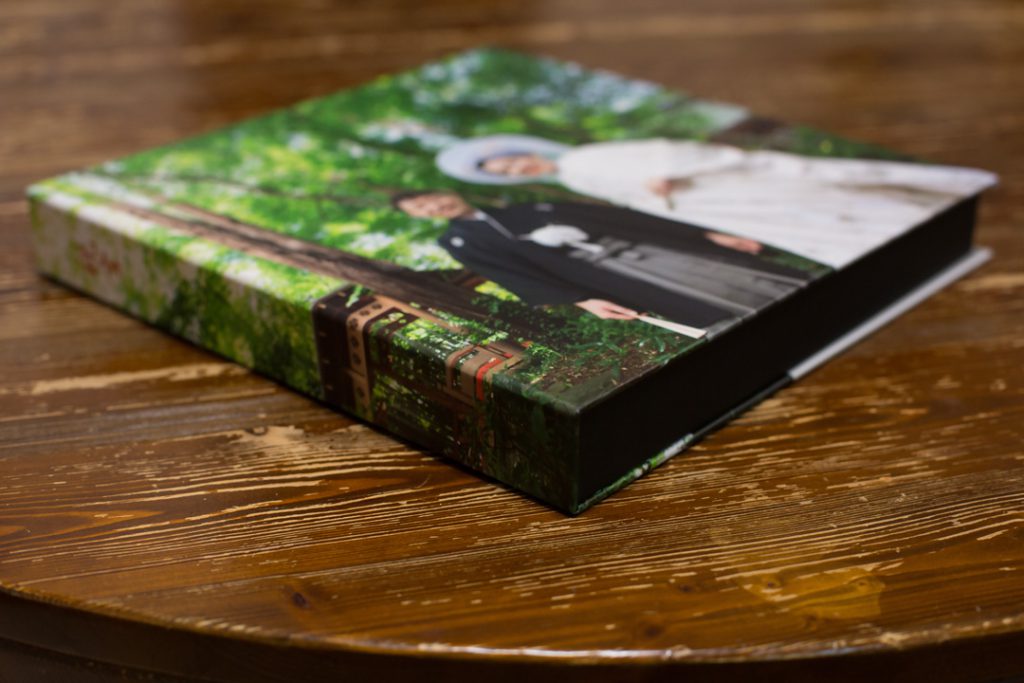 The standard album (with case) ordered by the couple at this time has about 80 pages and about 200 cuts. The album has a very high quality finish, so you can be assured that it will be gifts to each parents.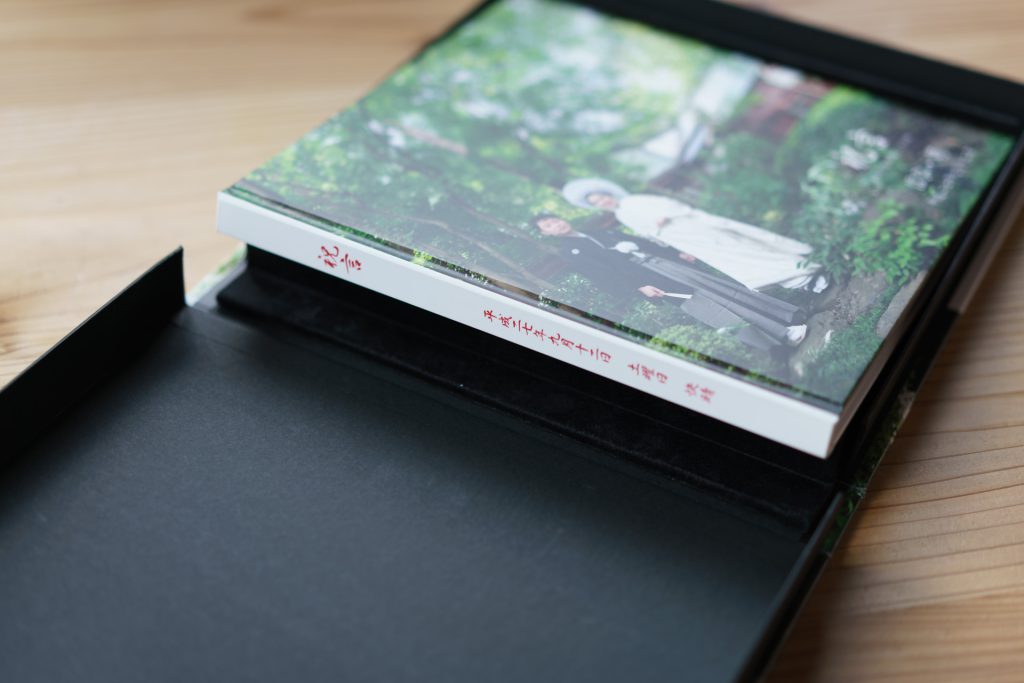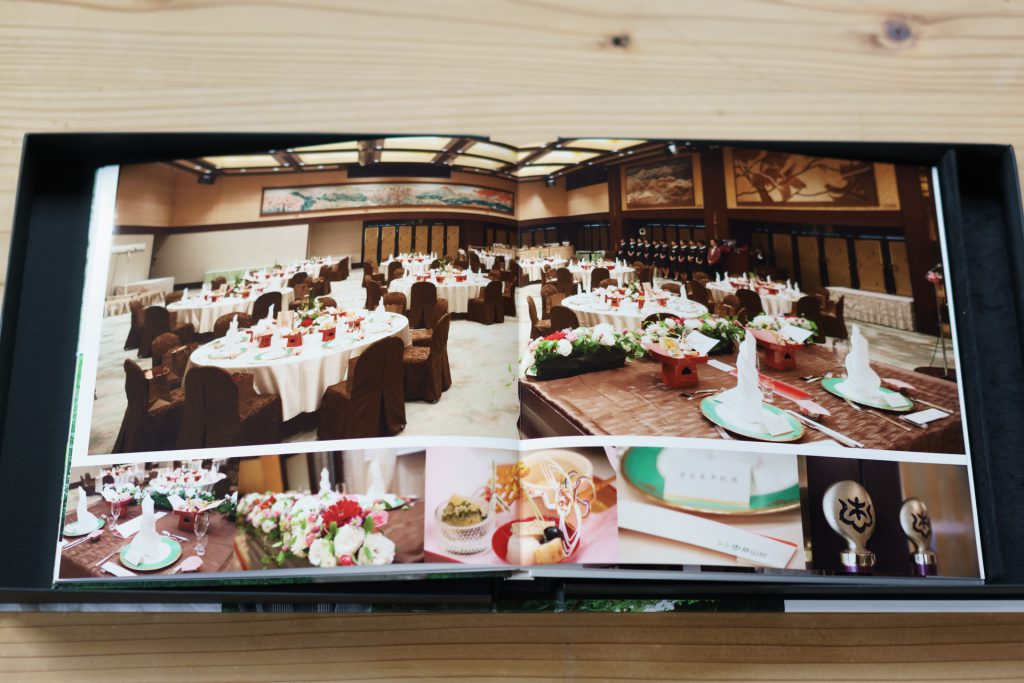 In principle, the lineup includes only albums that are designed to lie fully flat when spread out. All pages, including the front and back covers, are laminated for ease of maintenance and to prevent water damage.
A new member joins the family
And, at the end of 2018, the couple is expecting their first child and have firm plans to give birth after a stable period, so they have requested maternity photos and life-size photos of the baby. At that point, the baby is due in late March 2019.
In December 2018, we had a face-to-face meeting at a certain Shinjuku location to coincide with my business trip to Tokyo for personal reasons. Of course, a portrait of the two (plus the baby in her belly!) was essential to commemorate the event.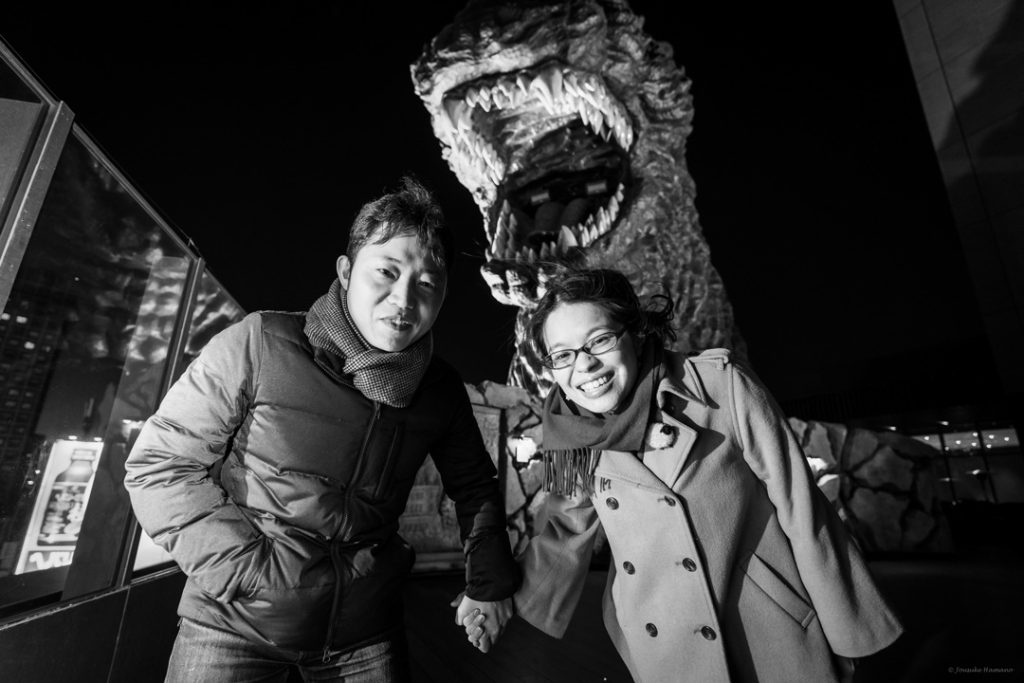 In general, at least in Japan, portraits of married couples tend to decrease after marriage. However, we would like to assist you to the extent that we can, in the hopes that you will cherish the romance in your married life.
The Maternity Photo in Everyday Life
We finally shot maternity photos in early March 2019 as the due date approached. After meeting with the client, we decided to shoot on location at a local park in her area, based on the concept of maternity photos as an extension of their daily life.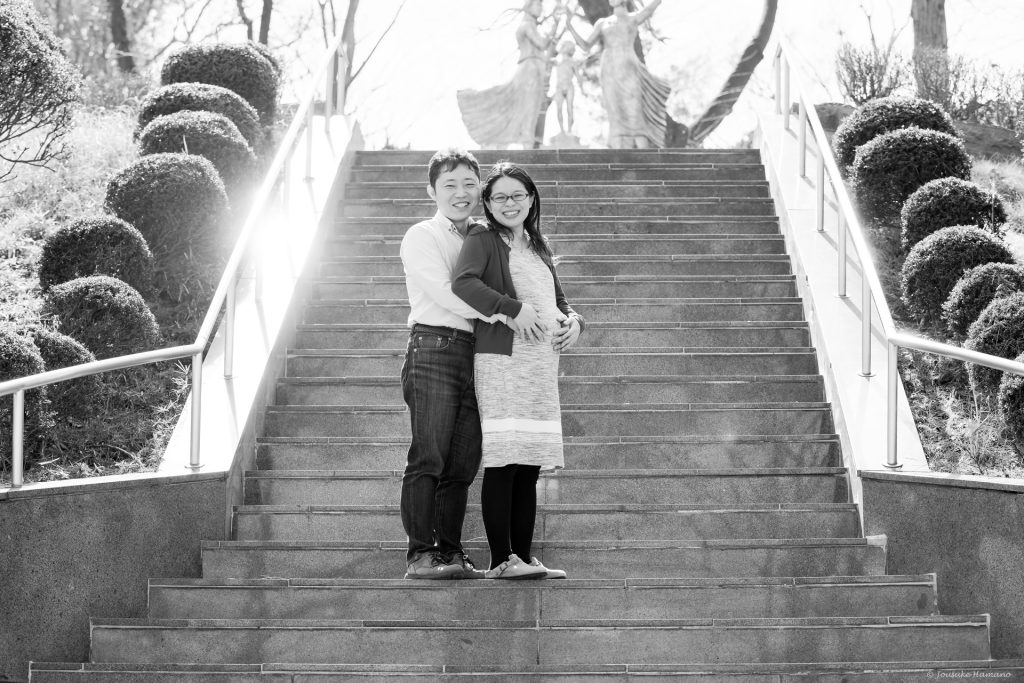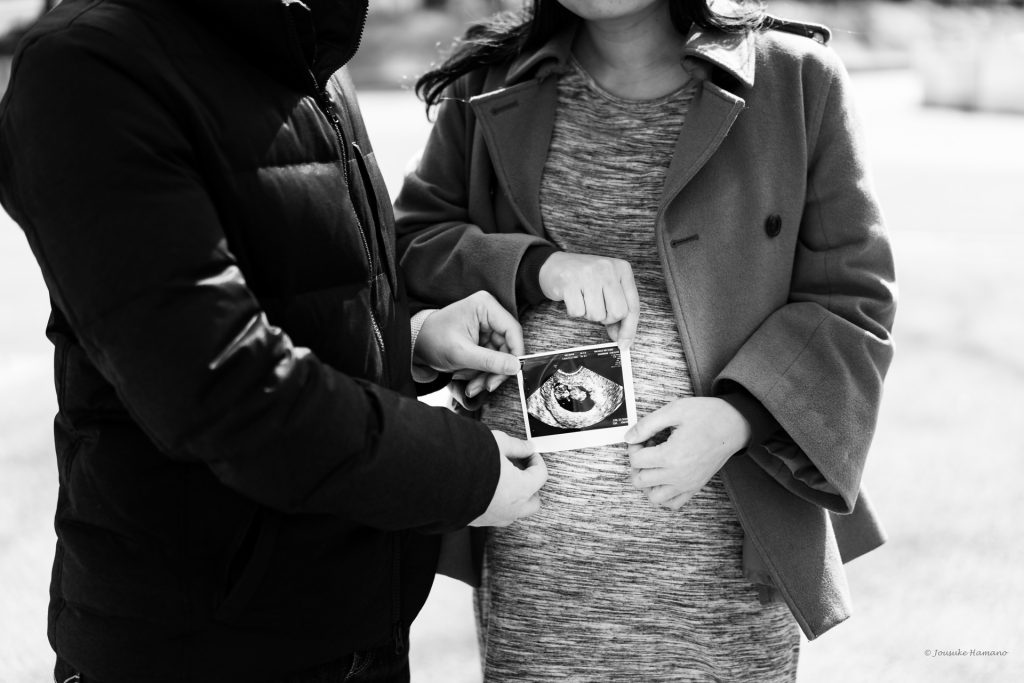 I am currently single and have no children, but it was such a blessing to be able to photograph the two of them as they looked forward to and anticipated the birth of their new life together. I photographed them while imagining when their child grow up to be a big boy or girl.
I am no related to them with blood, but now I may be an old man related to them with something………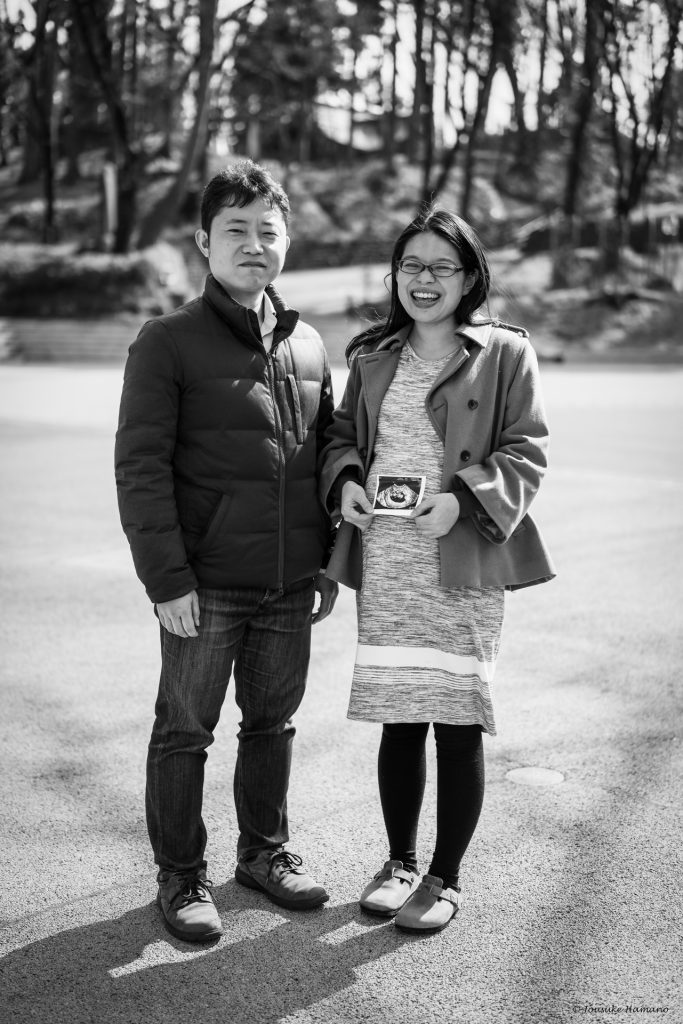 This is a photo that somewhat contrasts the confusion of becoming a father and the joy of becoming a mother. I am sure it will take a few more decades for the child to understand the feelings of the parent.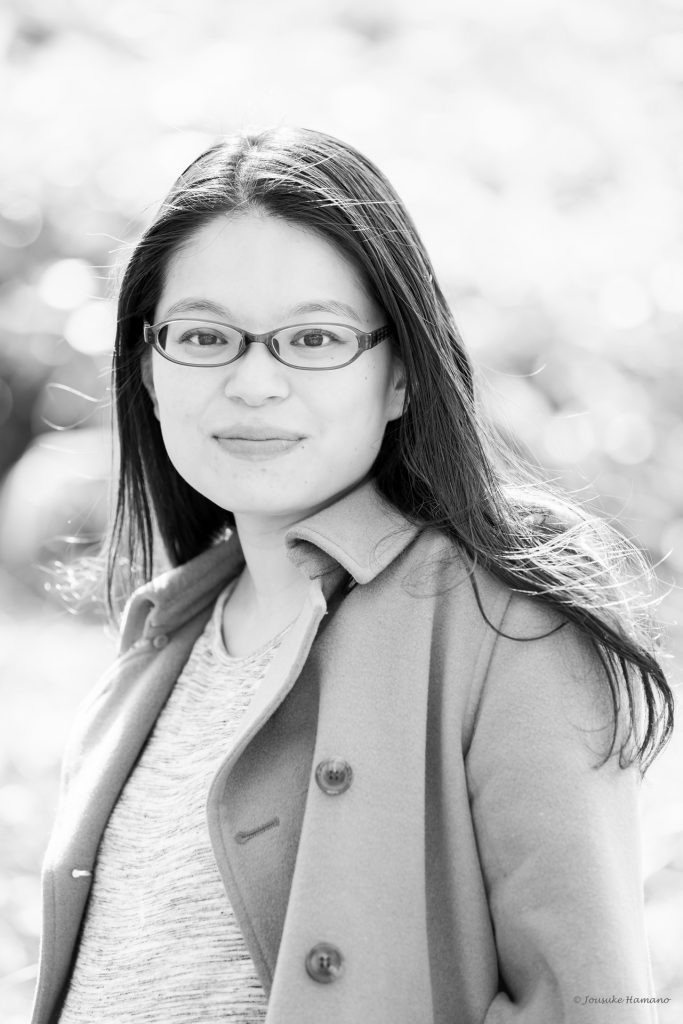 The bride at the wedding was certainly a beautiful, but I am secretly proud to say that I was able to capture a portrait that is no less beautiful than then.
Finally, at the end of March 2019, we went back to Tokyo to receive news of the birth of our first child.
The parents of the bride were expecting their first grandchild, so all the parents from both families and the bride's siblings gathered together. The day of the photo shoot was the third day after the baby was born.
And for me, a "The family-themed photographer" by any stretch of the imagination, it is no exaggeration to say that I became a photographer precisely to take this shot, a moment and scene that I have been pursuing for a long time………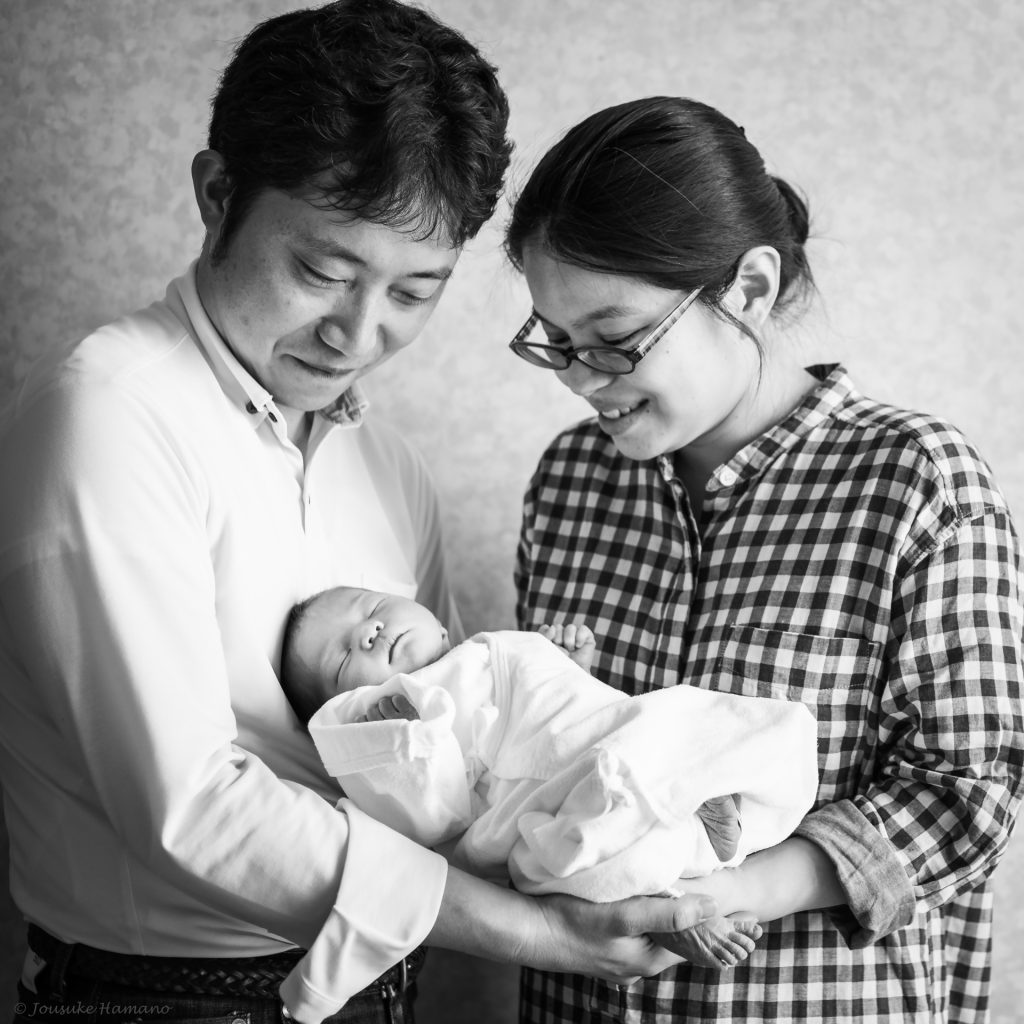 Based on these photos, we created "Mon Bebe," a life-size photo album of the baby.
"Mon Bebe" is named after a French word meaning "my baby".
This albumis lightweight, thin, and laminated for waterproofing, making them durable and easy to maintain, and it will be treasured by families for many years to come.
When this baby is a little older, we want him to feel the surprise of knowing how big he was when he was born, and the warmth of his parents' hands………
It is also my hope, as well as his parents', that he will cherish these memories even after he has grown up and become an adult on his own.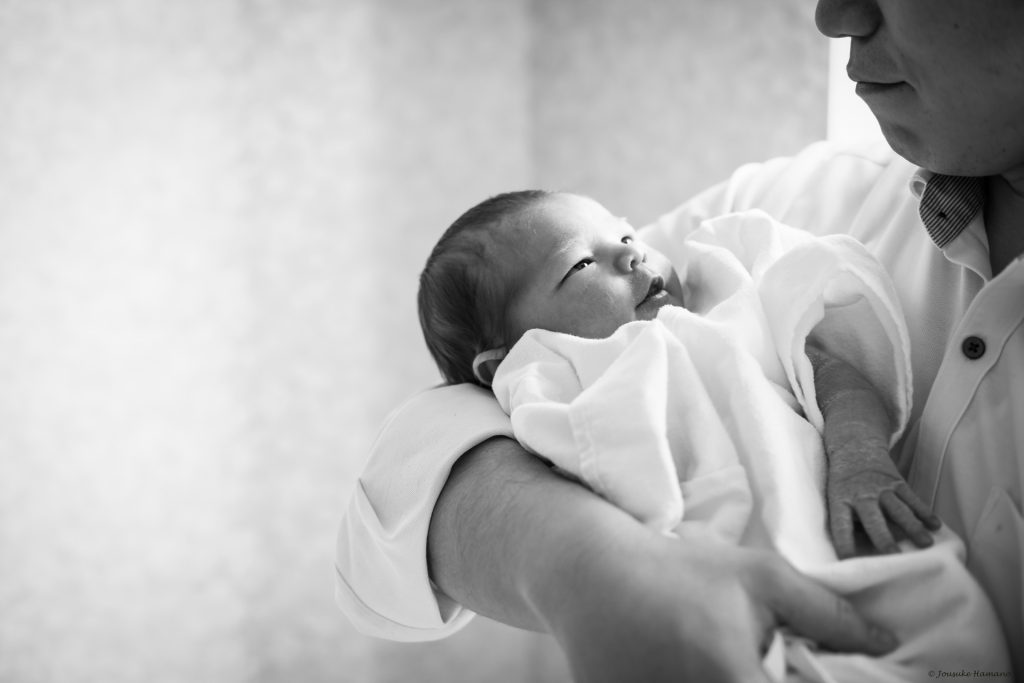 The baby's eyes, which were still covered with amniotic fluid, had a strong will in them. It was very mysterious and moving. I am truly grateful to have been able to witness such a precious moment.
Well, the worldwide wedding and family photography market has been severely damaged by the new Corona pandemic since 2020. We have actually had to decline requests that crossed county lines ……….
New Birth in the Pandemic
In the spring of 2022, we received a request from the couple to inform us that they were expecting their second child and to take life-size photos of their baby.
Due to the time of year, it was not possible to have both parents together or to travel to the hospital where the baby was born, but after meeting with them, we decided to have the photo shoot at their home after they were discharged from the hospital.
Although it was difficult for the parents of both families to come, the wife's sister was also able to come and take pictures together.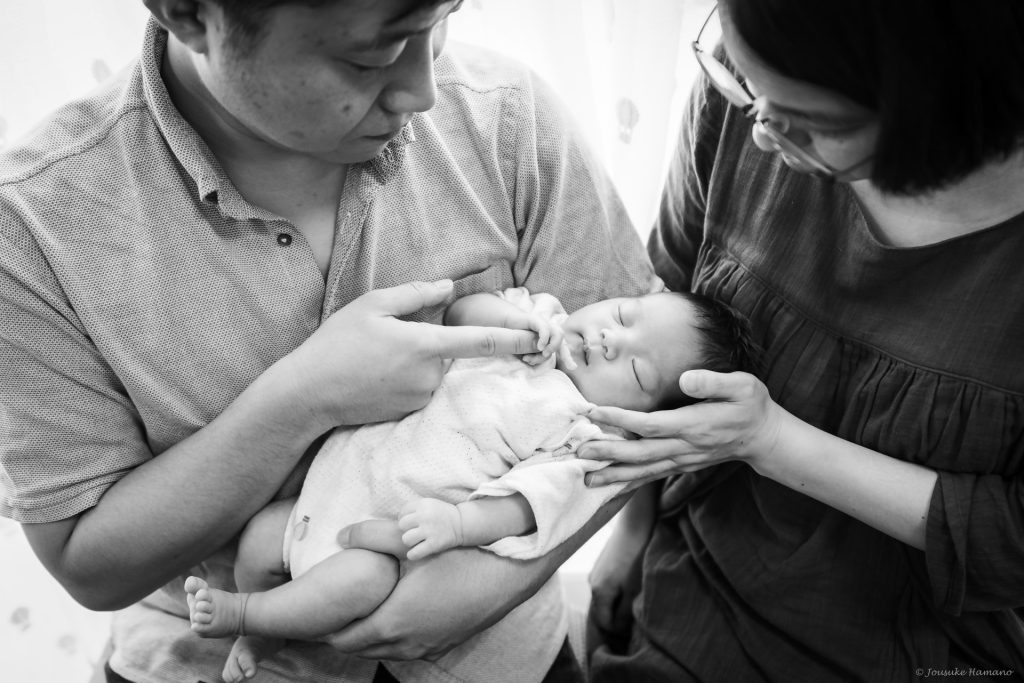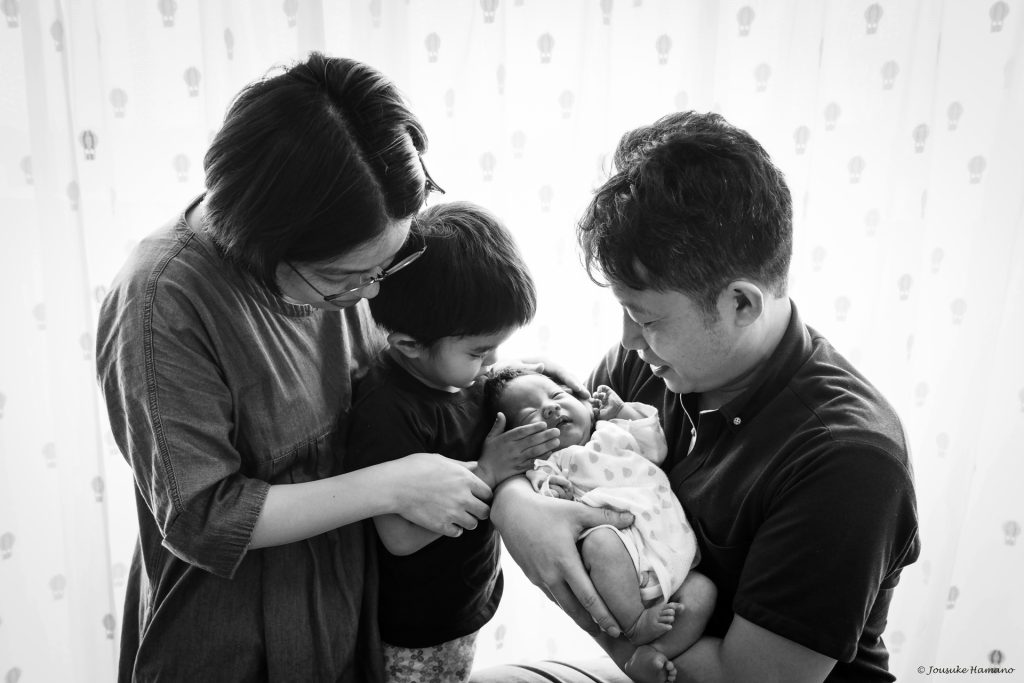 It had been about three weeks since the baby was born, but the baby had grown remarkably well, and we were able to capture many rich expressions.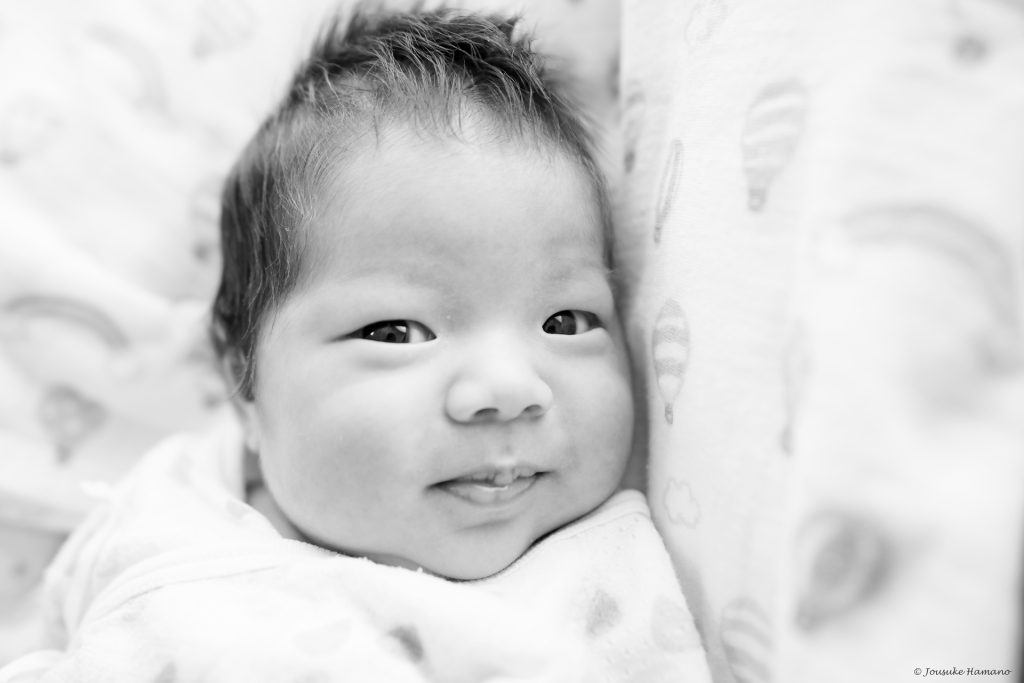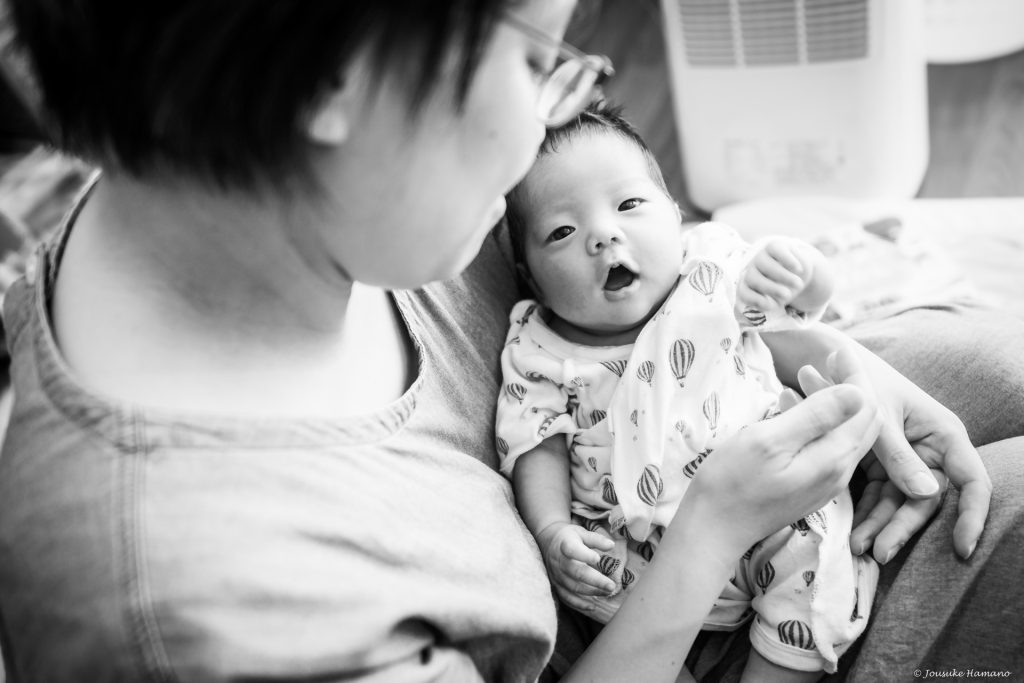 Although the couple is the eldest child together, we were impressed and touched by the way they tried to preserve life-size photos of their second daughter, just as they had done with their first boy.
In general, as the number of children increases from the first child to the second and then to the third, it is common in child rearing that the frequency of taking commemorative photos with those children decreases.
However, now that smartphones and digital cameras are so ubiquitous, there should be more opportunities to take photos of precious memories if it is true.
We are keenly aware of the need for further sales efforts as a photographer to increase numbers of shootings and opportunities and photos of precious memories.
More than that, we would like to express our sincere respect and gratitude to our clients who asked us to preserve the precious family memories for without missing anyone.
No one can go back in time to photograph precious memories.
The flow of time like a tsunami takes away our memories to past.
Only photographers and videographers can resist them.