家族写真家ハマノジョウスケと申します
Jousuke Hamano, the Family-themed Photographer.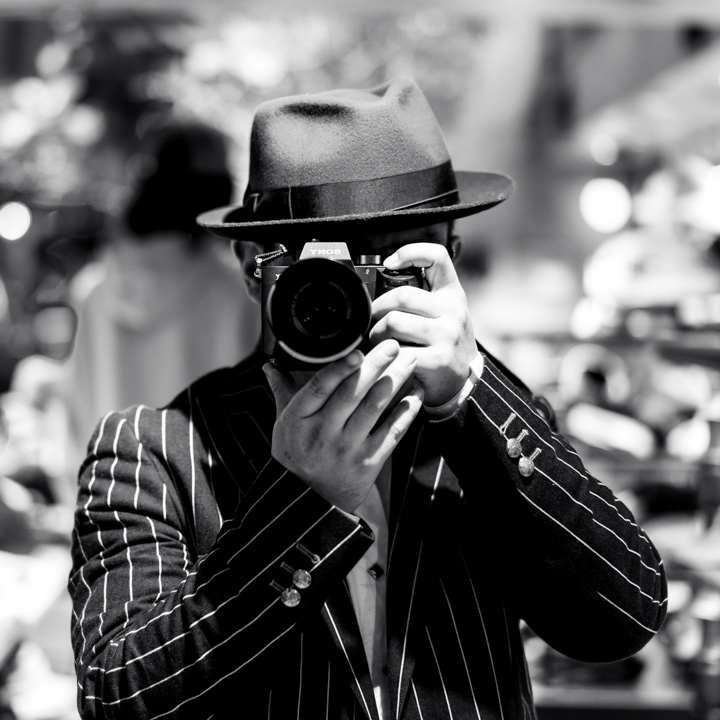 ---
Statement
「家族写真」を撮るから「家族写真家」なのではありません。
「家族とはなにか?」を探求し、「家族」をテーマに写真を撮っています。
そして、Apple Storeで世界初のワークショップツアーを開催した唯一の写真家です。
My name Jousuke Hamano, I am the family-themed photographer, but not necessarily for taking wedding or family photos.
What is family? Why family? How family? I'm exploring the philosophy and possibilities on Family, and the first and only in the world to offer workshop tour at Apple Stores.
---
Personal History
大阪市生まれ、滋賀県育ち
立命館大学文学部(副専攻教育学)卒業後、名古屋市で就職
国内大手のウエディング撮影カンパニーでフォトグラファーに転身
震災後、宮城県南三陸町に移住し、家族写真家として独立
宮城県仙台市を経て東北で3年間活動し、現在の拠点は滋賀県甲賀市
Born in Osaka City, raised in Shiga Pref., graduated from Ritsumeikan University in Kyoto (minor in History, major in Literature, Faculty of Education), got a job in Nagoya. Then changed a professional photographer of a major company in Japanese wedding photography industry.
After the Great East Japan Earthquake, he became an independent as a Family&Wedding Photographer in Minami-Sanriku and next year moved to Sendai City. So lived for three years in the disaster Tohoku region.
Now based in Koka City, Shiga Pref., in Japan.
---
Media
NHK総合『新しい根 被災地に ~南三陸 移り住む若者たち』(2013/1/14放送)
読売新聞・中部版(2013/3/8掲載)
朝日新聞デジタルならびに宮城版(2013/5/10掲載)
NHK総合『ドキュメント72時間〜巨大フェリーの人生行路』(2014/4/11放送)
中日新聞・夕刊(2015/3/15掲載)
その他、ZIP-FM(旧エフエム名古屋)Date fm(エフエム仙台)等
NHK "New Roots in the Stricken Area – Young People Moving to Minami-Sanriku" (aired on 2013/1/14)
The Yomiuri Shimbun, Chubu edition (3/8/2013)
Asahi Shimbun Digital and Miyagi edition (5/10/2013)
NHK "Document 72 hours – Giant Ferry and People Life's Passage" (aired on 2014/4/11)
Chunichi Shimbun, evening edition (2015/3/15)
ZIP-FM, Date fm (Fm Sendai), etc.
---
Exhibition, etc
小川義文監修 第3回花の写真FBグループ展(代官山ヒルサイドテラス)参加(2017/6)
PASHADELIC「写真の力で北海道を支援したい!! フォトコンテスト」入選(2018/12)
Participated in the 3rd Flower Photography FB Group Exhibition (Daikanyama Hillside Terrace) supervised by Yoshifumi Ogawa (2017/06)
PASHADELIC "Support Hokkaido through the Power of Photography! Photo Contest" Shortlist (2018/12)
---