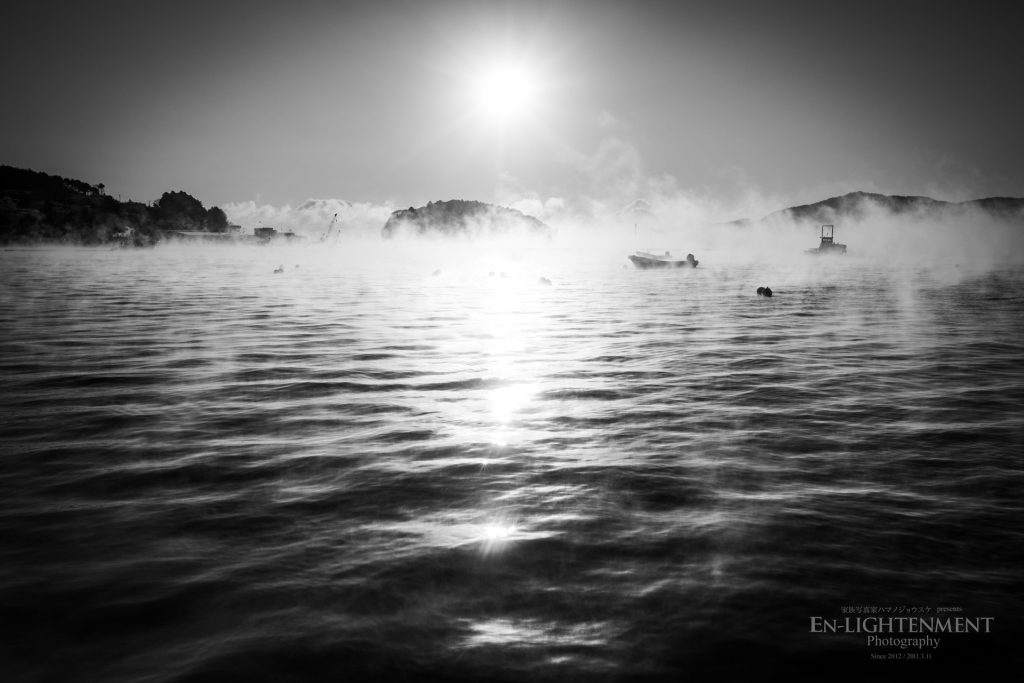 Photo day: 18/1/2013
Re-development: 11/3/2022
11回目の311慰霊日。あの日は今日と同じく金曜日でした。心から哀悼の意を表します。
東日本大震災から2年足らずの早朝、被災地・南三陸町の志津川湾は気嵐(海霧)に包まれていました。やがて太陽が昇り、まるで津波で亡くなった人たちの魂が天に昇るかのような光景が広がっていたのです。
Today is the 11th Memorial Day of 311.
That day was Friday, just like today.
I extend my heartfelt condolence to all of victim.
Early in the morning, less than two years after the Great East Japan Earthquake, Shizugawa Bay in Minamisanriku, a disaster area, was shrouded in sea fog. The sun soon rose, and the scene looked as if the souls of the victim of the tsunami were rising to the heavens.