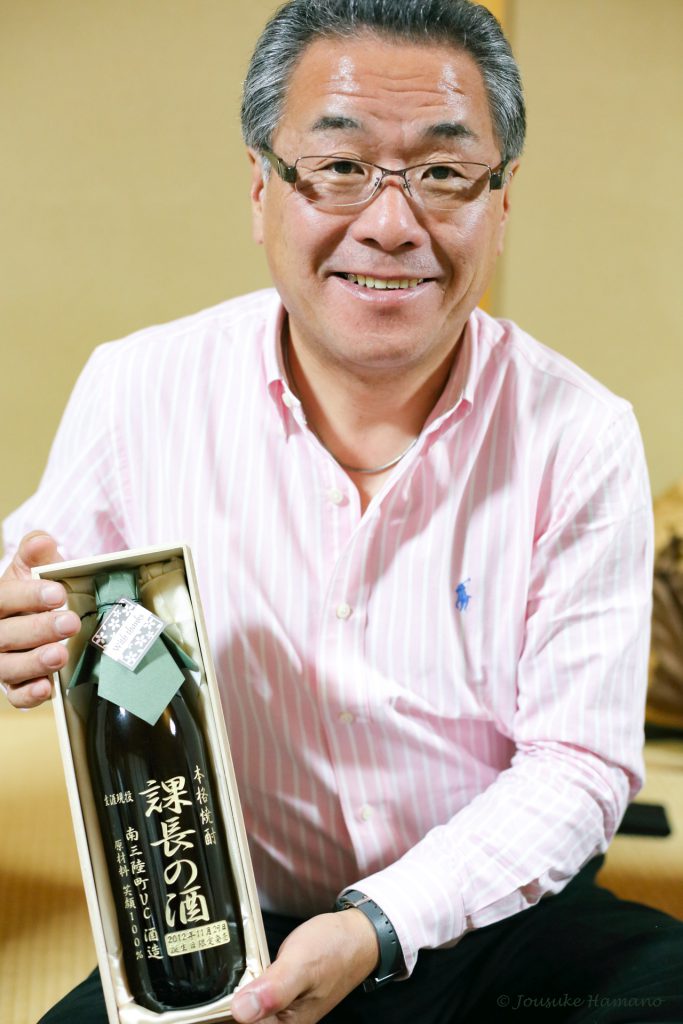 Mr. Takahiro Inomata, the director of the Minamisanriku Disaster Volunteer Center, was my biggest benefactor when I moved to Minamisanriku from Nagoya.
I have received much support from him who now is in the heaven. I am deeply grateful for him.
I obligate to express this gratitude through my projects and photographs in the future.
By the way, the essence of digital photography is to reconstruct and copy reality. Photography in the film fixes precious moments on a film or a photographic paper, but deterioration is inevitable.
Digital photography has semi-permanent power because it reconstructs a scene by breaking it down into zeros and ones. 4K or 8K photography takes the process to a new dimension. Even if physical life is lost, as long as we have this data, reproducers, and electricity, it is eternal at least for us.
Photo day: 29/11/2012 (his birthday)
日本語訳
南三陸町災害ボランティアセンターのセンター長だった猪又隆弘さんは、私の南三陸移住に際して最大の恩人です。今は天に召されてしまった猪又さんからは、数え切れないほどのサポートを頂きました。本当に、心の底から感謝しています。
これから、この感謝の気持ちをプロジェクトや写真を通して表現していく所存です。
ところで、デジタル写真の本質は、現実を再構築し、コピーすることにあります。フィルム写真は、フィルムや印画紙に貴重な瞬間を定着させますが、劣化は避けられません。
デジタル写真は光景を0と1に分解して再構築するので、半永久的なパワーを持っています。4Kや8Kの写真は、さらに別次元の表現です。たとえ物理的な生命が失われたとしても、データと再生装置と電気がある限り、少なくとも私たちにとっては永遠なのです。
撮影日:2012年11月29日(猪又さんの誕生日に)